After raising $540 for girls education, we decided to donate the money to an organization called Camfed (Campaign for Female Education.) Camfed has been working since 1993 to help educate girls in over 120 districts in Africa and has supported 1,603,676 students, giving them access a primary and secondary education. Their work has also helped more that 3.9 million children benefit from an improved classroom and learning environment. We chose to donate to Camfed because they have the same goal as us, and we are able to see what our money is being used for.

Our donation is of $540 is enough to keep two girls in high school for a year, a uniform, and supplies. We are beyond happy with the outcome and can't wait to keep fundraising. Thank you to anyone who helped us raise money!
Powered by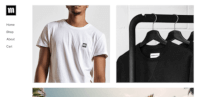 Create your own unique website with customizable templates.
Photo used under Creative Commons from ralph and jenny